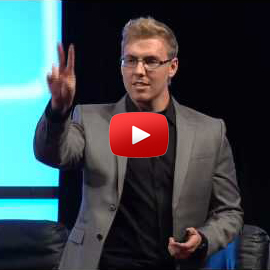 Name: DJ Swanepoel
Address: PO Box 7259, Laguna Niguel CA 92607
Phone: (949) 446-1777
Email: (use contact form)
A marketer by trade and developer by passion, DJ Swanepoel is considered by most as a "Digital Marketing Technologist". This distinct combination has provided him with numerous opportunities and helped realize incredible accomplishments.
Over the past decade DJ built one of the leading Website Push Notification SaaS companies (Aimtell - Acquired 2021), helped launch a business book into the top of the NYTimes list, lead marketing & advertising campaigns that drove over a million app downloads and much more.
A firm believer in marketing automation, DJ is always seeking the unbeaten path. Often referred to as a "Growth Hacker", he believes there is always a way to reach a goal, even if it means getting down and dirty and coding/designing/selling himself.
Project & Client
Experience
SVP, Messaging Development
Digital Media Solutions, Inc. (NYSE: DMS) is a leading provider of technology-enabled digital performance advertising solutions connecting consumers and advertisers within auto, home, health and life insurance plus a long list of top consumer verticals. The DMS first-party data asset, proprietary advertising technology, significant proprietary media distribution and data-driven processes help digital advertising clients de-risk their advertising spend while scaling their customer bases.
Founder & CEO
Aimtell is a digital outbound marketing platform that provides push notification marketing to business and organizations. The company's unique proprietary technology enables businesses to leverage "big data" to send highly targeted notifications to thousands of users instantly. Aimtell has helped power over 400,000,000,000 website push notifications for tens of thousands of sites including Fortune 500 companies. Learn more about Web Push Notifications at https://aimtell.com
MEDL Mobile, Inc
Hang w/, Inc.
Marketing Director
MEDL Mobile is a mobile application development agency and pioneer in mobile strategy with prestigious clients including About.com, Experian, Hyundai, Kaiser Permanente, Monster.com, The New York Times Company and Taco Bell. As of 2015, MEDL's library consisted of nearly 150 mobile applications which have been downloaded more than 15,000,000 times.
In early 2013 MEDL Mobile released Hang w/, a real-time social video platform for Android and iPhone that connects users around the world via live-streaming mobile video and simultaneous chat. After the breakaway success of the application, Hang With, Inc was formed.
Achievements
Lead the User Acquisition & Marketing Campaigns that drove Hang w/ to 1,000,000 downloads in less than 9 months (faster than Facebook or Twitter)
Lead ad monetization efforts for the application - spanning iOS, Android & Web
Increased existing email marketing database by over 400%
Developed Hang w/ web profiles allowing users to follow, chat and view live broadcasts from their desktops. This also resulted in spike of total google indexed pages from 12 to over 40,000 in less than 1 month. (see portfolio for more info)
Developed Hang w/ "web widget", allowing users to embed one line of code onto their blog/website and stream from the application to the site. (see portfolio for more info)
Programmed numerous marketing tools to aid marketing team (automated daily reports, watermark video exporter, push notification panel)
Drove numerous apps to the top of iTunes including one applications that peaked at #2 overall free (hit over 200,000 daily downloads)
Marketing Manager
Spearheaded all marketing initiatives. Marketing campaigns included physical distribution; flyers, brochures, bookmarks, banners as well as electronic; email, seo, lead generation & advertising. Also created, developed & optimized all current websites.
Achievements
Launched several marketing campaigns to drive the latest book release, "Surving Your Serengeti", to a NYTimes, Wallstreet and USA Today bestseller
Personally developed and promoted a web application "What Animal Am I?" to market "Surviving Your Serengeti". The quiz reached over 200,000 quiz takers in less 2 years - the majority of which provided emails for future marketing campaigns.
Marketing Manager
As marketing manager my responsibilities included email, social media and general digital marketing. I was personally responsible for architecture, design and development for all email campaigns which grew to become the companies largest and most reliable source of income.
Achievements
Increased email marketing database by 833%
Increased sales of annual trends report for 3 consequtive years, breaking all-time high record in 2012.
Integrated automated Fufillment by Amazon (hand-coded) to reduce s&h costs by 50% and automate all fufillment shipping.
Marketing Assistant
Provided communication between a network of 50 schools and RealtyU. Responsibilities included client relationship, billing and financial management.
Achievements
Aided in programming and marketing of "RealEstateWiki.com"- the largest Real Estate Wikipedia. Real Estate Wiki was ultimately sold to the National Association of Realtors
& Testimonials
References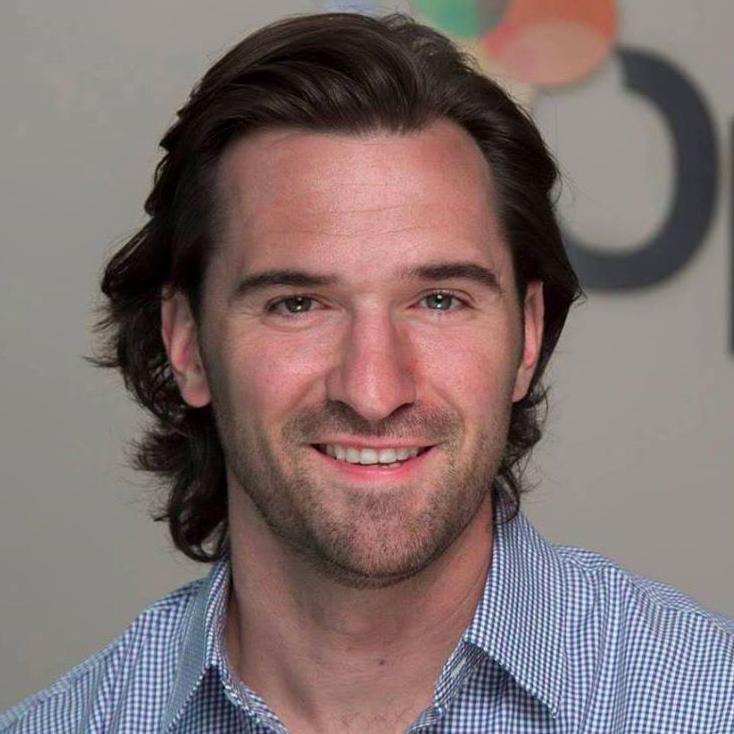 Greg Blackman
Director Business Development, Openx
DJ is the perfect example of a mobile growth hacker and a must have for any team focused on a mobile app. He has a myriad of ways to acquire new users to an application for a very low cost. He doesn't just look at a Lumascape and shoot with a budget, he comes up with outside the box ways to drive traffic. Everyone can learn a thing or two about user acquisition from DJ.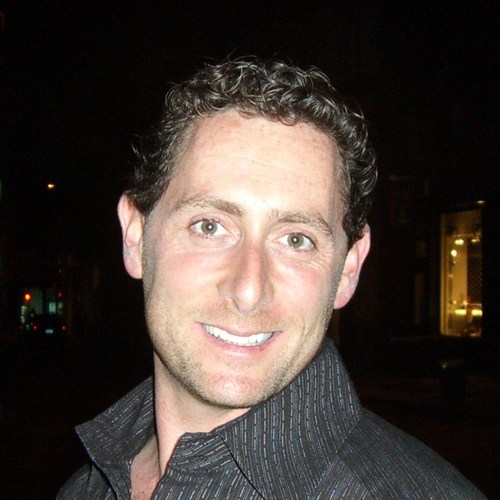 Andrew Maltin
Chief Executive Officer, Hang w/
DJ is a performance-driven machine and has the drive to get things done. With an exceptional understanding of mobile & digital marketing, DJ has helped spearhead everything from large-scale user acquisition campaigns to automated email marketing campaigns. What makes DJ exceptionally unique is his ability not only to firmly grasp the challenges at hand but also to help personally execute them. His ability to join our developers and write code himself makes for an extremely powerful combination or skills.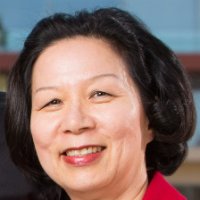 Catherine Atwong
Associate Professor Of Marketing, CSUF
DJ has demonstrated excellent analytical, oral and written communication skills. As a marketing professional in the mobile app industry, he generously gave his time to speak at the university and mentored college students. If you are looking for someone who is passionate, skilled, motivated, and has potential for advancement, you should consider Mr. DJ Swanepoel. He will make valuable contributions to your company.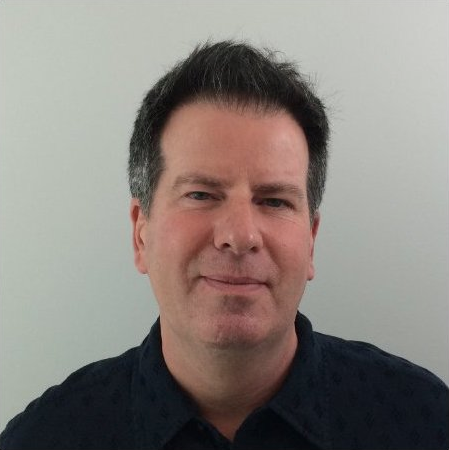 Michael McClure
Chief Operating Officer, T3 Experts
His knowledge of digital marketing is significant, and he was one of the most commanding and polished speakers at the most recent of these events, in which literally almost every CEO of every major real estate brand in America was also a featured speaker. He fit in perfectly in the midst of such rarified company, and many in attendance noted that they thought he was one of the best speakers and one of the highlights of the multi-day event.

Peter Elkin
Chief Financial Officer, Blue California
DJ, in one word, is amazing. Hard working, smart and he knows his stuff. If I ever need anything from a technical/marketing perspective, is my go-to guy. One of the best. Highly recommend.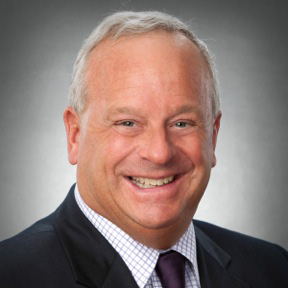 Jeremy Conaway
President, Reconis
I can say without reservation that when one is involved in a "must perform," exact standards environment and/or situation there is no one better at providing critical support than DJ. His subjective matter excellence over a broad range of subjects and the quality of his technical and communications expertise has made the difference in a number of national industry related "make or break" situations